Brand
Partners
First, recruiting the right person and then funding the activities and getting the knowledge required to yield results comes at an immense cost to a business with no guarantee of success.
The lead time between approaching an import/distributor and receiving the first purchase order is often more than six months and can sometimes be as long as a year.
Therefore, any decision to pursue international expansion must be well-considered before any commitment is made, and this is where Charter Brands can help.
Providing brands with a low-risk export solution, Charter Brand's renumeration is 100% performance related.
We earn a mutually agreed margin per case without negatively impacting the value chain, there are no consultancy fees and if we fail to deliver our contracts are designed to enable the brand owner to walk away enabling both companies to part amicably.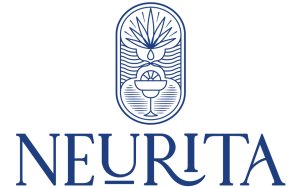 As an importer distributor, you want to maximise the time spent selling to your customers whilst minimising the time allocated to managing suppliers.
Charter Brands offers a solution, providing your organisation with access to a curated portfolio of premium spirits from a select handful of carefully selected brand owners.
With over ten years of experience exporting alcoholic beverages, you can guarantee a high level of service when partnering with Charter Brands. In addition, we conduct stringent checks when onboarding a new brand partner, which ensures they are fulfilling their obligations and expectations from us as their export partner and you as their customer.
Our ability to consolidate the brands we represent at a single location in mainland Europe saves your business both time and money arranging collections, coordinating logistics, and managing import processes.
We also understand what is required when growing a brand internationally, and this is reflected in the commercial agreements we make, ensuring that you as the official distributor are well protected – first with exclusivity for the brand you're taking to market, and secondly with a long-term distribution agreement, so you can brand-build with piece of mind.
Distribution
Partners
12 VAUGHAN PARADE, TORQUAY, DEVON, TQ2 5EG,
UNITED KINGDOM
SALES@CHARTERBRANDS.COM